[BABC_Meet] [ the biggest fan ]
You love all things beauty. And you are a true brand believer. So, why not share your passion for Mary Kay® products with all your friends and family? You can't hide the way they make you feel – confident, beautiful and indulged! This is one beauty secret you should pass on to your family, friends and the new friends you've yet to meet.
And the Mary Kay opportunity offers what you need to succeed.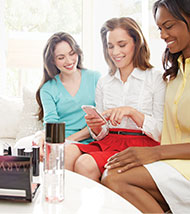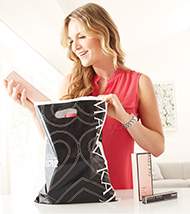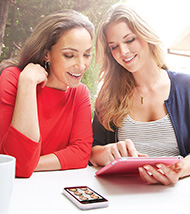 The Business of Being You
A job may require you to change yourself to fit its mold and its needs. With the Mary Kay opportunity, you have the freedom to fit your business to your needs, your lifestyle and your natural talents.
Prefer to work part time? No problem! You make your own hours, set your own goals and reach your own personal potential.
Your Life, Your Way
Starting your own business doesn't have to disrupt your life. It's as easy as incorporating your new business into your everyday routine to start earning right away! Try these quick tips to kick-start your business in a snap:
Share samplers and stories with your closest friends.
Post about your new business and your favorite products on Facebook.
Be one of the first to spread the word about great new products.
See real Success Stories!