[BABC_Meet] [ the life of the party ]
You know that work also can be fun. You want your social schedule to blend naturally with your business life. You could get together with makeup lovers like you to laugh, try what's new, learn to express your inner beauty and build a network of trusted support. You're always ready to be the life of the party, and this could be the perfect get together.
And the Mary Kay opportunity offers what you need to succeed.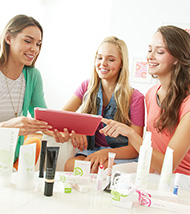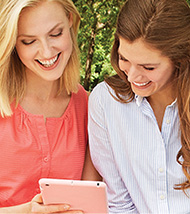 The Business of Being You
A job may require you to change yourself to fit its mold and its needs. With the Mary Kay opportunity, you have the freedom to fit your business to your needs, your lifestyle and your natural talents.
Plus, you're not just building a business; you're building a network of customers, team members and friends. You'll be surrounded by a positive circle of influence that will share in your confidence and success.
Your Life, Your Way
Starting your own business doesn't have to disrupt your life. It's as easy as incorporating your new business into your everyday routine to start earning right away! Try these quick tips to kick-start your business in a snap:
Plan parties that help women feel more beautiful – inside and out.
Nurture and grow your network of friends and colleagues.
Be social! Talk beauty, style and trends with your closest friends.
See real Success Stories!