[BABC_Meet] [ the rising star ]
You deserve to be recognized. You take a challenge and give it your all. For you, that moment in the spotlight is a reflection of who you are, your dedication to your goals and the ultimate reward for doing your best. You want to show the world that you have what it takes to make it to the top!
And the Mary Kay opportunity offers what you need to succeed.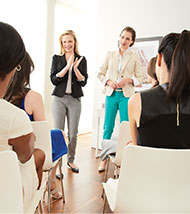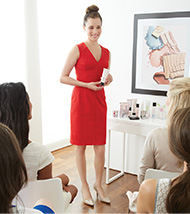 The Business of Being You
A job may require you to change yourself to fit its mold and its needs. With the Mary Kay opportunity, you have the freedom to fit your business to your needs, your lifestyle and your natural talents.
Plus, the Mary Kay opportunity offers one of the most generous awards and recognition programs in the direct selling industry. From world-class travel and earning the use of a career car to honors, awards and prizes fit for a queen!
Your Life, Your Way
Starting your own business doesn't have to disrupt your life. It's as easy as using the skills, strengths and talents you already have to start earning right away! Try these quick tips to kick-start your business in a snap:
Set your own goals and reach them on your schedule.
Use your driven dedication to achieve new heights of recognition.
Build a network of customers and friends that will share in your confidence and success.
See real Success Stories!