[BABC_Meet] [ the second act ]
You're ready to take charge. You're driven and successful, and now you want a new challenge to do things your way. This is your terms, your skills and the freedom to work as hard and as much as you choose. And now you can be a mentor and leader to other women too. You're ready to start your second act.
And the Mary Kay opportunity offers what you need to succeed.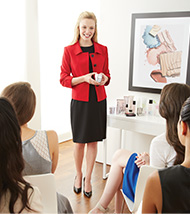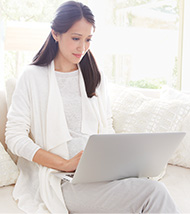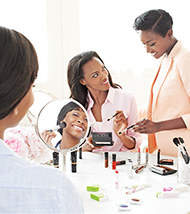 The Business of Being You
A job may require you to change yourself to fit its mold and its needs. With the Mary Kay opportunity, you have the freedom to fit your business to your needs, your lifestyle and your natural talents.
Plus, you can use your established network to build your business while using your leadership abilities to mentor other women.
Your Life, Your Way
Starting your own business doesn't have to disrupt your life. It's as easy as incorporating your new business into your everyday routine to start earning right away! Try these quick tips to kick-start your business in a snap:
Use your established network to spread the word about your new business.
Set your goals and challenges and meet them on your schedule to earn rewards and recognition.
Use your leadership abilities to mentor other women and grow your business.
See real Success Stories!